By Tracy
Staff Writer



HansonEllis offers an array of superior quality wedding favors and unique wedding gifts you will not find anywhere else. We set the trend for the "Latest and Most Popular Personalized Gifts & Favors". We extend our service to include promotional products for corporate events offering a Low Price Guarantee.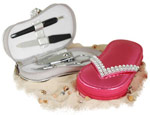 Chic Rhinestone Manicure Beach Sandal
HansonEllis assemble, print, and customize all our favors and gifts in-house, and ensure your total satisfaction. You can rely upon the quality of our products and service through our 12+ years of customer satisfaction. We count numerous Fortune 500 companies among our loyal customers for custom products and provide thousands of brides every year with the exact favors and decor to set the scene for their memorable day.
Looking for inspiration for your own wedding reception?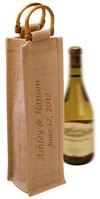 Personalized Jute Wine Bag

Our unique and vast catalogue of wedding favors and customizable gifts is sure to have just the right elements you need for any theme such as a beach wedding theme or an Asian-inspired wedding theme.

Choose from a wide variety of our personalized gifts, such as engraved wine glasses, key chains & luggage tags, crystals awards, money clips, picture frames, and albums. All our products are customizable and will be an unforgettable moment of your special day.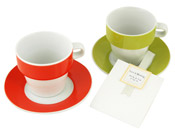 Mini Ceramic Tea Cup Party Favor


Why not announce your wedding event in a unique way with our message-in-a-bottle invitation? Our corked bottles include your scrolled invitation along with sand and shells. You will also find personalized seashells, chocolate treasure chests and mini teapot wedding favors on our site.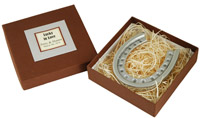 Nick Staff Photographer
Lucky Silver Horse Shoe
HansonEllis also have wedding favors and gifts for members of your wedding party they will treasure always.We have simple personalized tote bags to more elaborate gifts such as an engraved glass bud vase.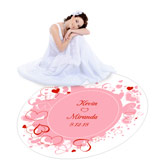 We also have appropriate gifts for the parents of the bride and groom. Consider giving an engraved mini silver photo album and a heart crystal rhinestone key holder. Our wedding gifts and decorations will help you create lasting memories.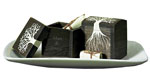 Growing Together Wood Box
We can help you create the wedding day you always imagined.