You and your prince charming are planning a wedding to rival all weddings. Although the royal family may not be in attendance, there are many things that you can do to ensure that all of your guests feel as regal as the Queen Mum. Here you will find some unique and creative ideas to make your wedding day a truly royal affair.
Morning Coats or Lounge Suits are the customary for the men in attendance of any royal wedding. Encourage your guests to come in similar attire. Recommend headwear and fun hats for all of the ladies you invite. Dress your groomsmen in lovely tuxes with tails and adorn your ladies with white gloves. This formal couture will create an air of regal elegance.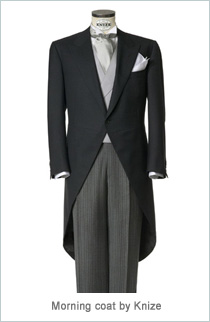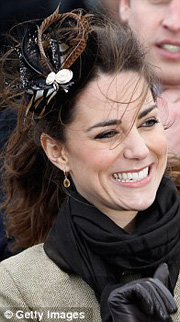 Place royal accents at each of your tables. Offer all of your guests a Cinderella glass slipper favor or some other fairytale themed item. Place a monogrammed napkin or artistically designed mint favor with your new initials displayed for all eyes to see.
Pick out a special crown and tiara to place on your heads at the culmination of your ceremony. Rent a pair of ornate chairs made of rich wood and place velvet pillows on the seats. Place them at your head table and enjoy the spoils of your day from your rightful thrones.
If you cannot afford to rent a castle, consider holding your reception in a stately mansion. Many historical buildings such as the Biltmore Estate in Asheville, NC, will allow you to use their facilities for a fee. These wonderful locales often provide lush lawns and gardens and offer the perfect setting for a wedding with old world charm. Top it off by renting a horse drawn carriage to take you to your country estate.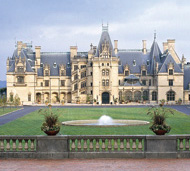 Photo from Biltmore.com
Music can define a wedding. Hire string musicians such as violinists or harpists to play throughout the day. This type of delicate music fills the air with a beautiful melody that immediately takes people away from the modern world and throws them back into a time of pomp and circumstance.
Invite all of your loyal subjects to your special day with an original scroll invitation. There are many different styles of unique wedding invitations that you can choose from. Pick one that enhances your theme and conveys your message in a refined way. Most scroll invitations are adorned with tassels or seals to give them an authentic feeling. Use a script font to outline the details of your ceremony.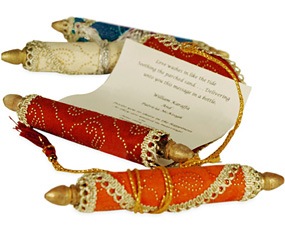 Have a coat of arms made joining your two families together. Work with a graphic designer, or have an artistic friend or family member help you create your own family seal. Accent your invitations, thank-you cards and wedding favors with your distinctive designation.
Traditional royal weddings are set in the morning. Plan yours accordingly, and offer guests tea and scones rather than a cocktail hour. Place buckets of chilled champagne or sparkling cider at each table and keep the menu light and fresh. Shortbread and fruit, along with bagels, salmon and locks are delicious and distinctive menu items that will add an air of refinement to your wedding day.
Add some of these majestic ideas to your wedding planning and you will be sure to pull off a ceremony fit for a queen.