Michelle writes from Scotland, U.K.

Thank you very much for the professional and reliable service you offered to us both here in the United Kingdom. I had visited many stores that dealt with candle wedding favors and found it very frustrating most people were not very imaginative at all or helpful. The favours that I ordered from yourselves were exactly what I wanted. I just wish I had found your website sooner and that would have saved a lot of leg work and time. I will be telling everyone I meet about your website that have a special occasion. I still cannot believe that I had to order favors from the states in order to get what I want. I reckon that you should advertise in British wedding magazines you will be fantastic!!!!!

Thanks again.
Michelle and Fraser


Chelsea writes from Florida, U.S.

Hello Thomas,

I received the boxes a few days ago and just wanted to say that they look great. Thank you for the quick fix. My friend loved her gift. I will
defiantly be using your site again and I will make sure to recommend your company to any future friends who are planning a wedding.

-Chelsea Locke


Kim writes from Colorado, U.S.

Jennifer:

I just wanted to thank you for a wonderful job on the coasters. Our customers absolutely loved them. We will definitely use Hanson Ellis for future orders.

Thanks again!
Kim Edgerton


Misha writes from Quebec, Canada

Dear Thomas,

I just received the chopsticks. They are even more beautiful than I expected. I am sure my son and his wife will love them.

Thank you very much.

Mischa Smid


Cheryl writes from Florida

Hi Tracey,

I received my wedding favors "The Perfect Pear" Candles that was ordered by Nadya today and they are breath taking, I really love them and I am sure my guest will like them too.

Thank you HansonEllis for making my day more special.

Cheryl McKnight


Chris & Gail writes from Scotland

Just a note to say how impressed we were with the wedding favors we ordered from you. We are in Scotland and was a bit nervous about ordering on the internet but we are now so glad we did as they are absolutely gorgeous. I was all choked up when they arrived and saw how gorgeous they were, the picture doesn't do them justice. I just know everyone on the wedding day is going to love them and they are so different to what we could have got in Edinburgh. Once again thank u all for adding one of the final touches to our most special day and just know its going to go so well even although we have 8 months to go it will just fly by.

Thank you,
Chris and Gail
Scotland UK


Anita writes from California

I want to thank your company especially Tracy who was so instrumental in handling my wedding crisis. I originally ordered favors from another wedding favors website and they were shipped to me twice in deplorable conditions. I had only two days to order new favors and a friend of my told me about Hansonellis.com a company located in California. I contacted them and spoke to Tracy on a Friday morning and they were shipped to me Saturday morning. I was amazed! The favors came out so lovely and wrapped flawless. Thank you! Thank you! You saved my wedding.

Anita Ramirez


Deirdre writes from the U.K.

Dear All at HansonEllis,

May I take this opportunity to say "BIG THANK YOU" to you all for making
my husband's 50th the talk of the town. The favours and message in the bottle were the business !!
Once again many thanks.

Deirdre Clarke
United Kingdom

P.S. MY son will be 21 this year, so I'm looking forward in doing
business with you once more. I have also introduce a few friends to your
web site.

Wishing you all a Happy New year 2005. May god bless you all.


Patti writes from Arizona

Greetings from Arizona!

I recently purchased your beach starfish with attached name cards of two dear friends who will be married in St. Lucia this July. My husband and I are throwing a pre-wedding party for our special friends at a nearby resort. I have used the beach starfish to attach to their favorite bottle of wine as party favors. Because of the distance and expense many of their friends will not be able to go to St. Lucia for their actual wedding. I have attached a card that says to be sure to toast and wish our dear friends the best even though you are not able to be with them on their wedding day. The beach starfish were the perfect touch for the bottles of wine!

Thank you!
Warmly,
Patti


Angely and Karel writes...

I would like to sincerely thank everyone that helped me put these beautiful wedding favors together. I was very pleased with how fast I received my favors and how beautiful it turned out to be! I couldn't be any happier. HansonEllis has one of the most beautiful favors, hassle free and most of all no worries.

Thank you,
Angely & Karel


Raquel writes...

My order was just Grrr 8!!! So pleased with the personalization! It was such a pleasure to deal with Tracy on my many phone calls with silly questions and detail changes. It all arrived beautifully packaged with care.

Thank You so much!!
Raquel


Ashley writes...

I would just like to thank you for your efficient staff and service. I ordered the chocolate champagne liquors and they arrived in a timely manor well before we had asked them to be here. It is just so nice to have nice and easy service as compared to other companies I have also worked with for my upcoming wedding. You have made this process great for me and would recommend you to any bride.

Thank you
Ashley Ryness


Diane writes from Massachusetts

Good Afternoon,

I received my Bridal Favors on Monday as promised. They are absolutely adorable. The attention and service I received from your company was outstanding. After I emailed you, in a panic, regarding my order Tracy called me at home to assure me that my order would be on time for my event. Your company followed through on your promise.

I have been raving to friends, family and associates about your products and service and will give out your website whenever anyone is planning an event.

Thank you again for your prompt attention.

Dianne Leslie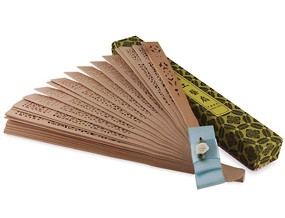 Kelly writes from England

We are marrying in the USA and know its gonna be HOT!! The sandalwood fans were a perfect solution for the ladies. HansonEllis provided excellent service throughout and when the fans came, they were well packaged and came so quickly. I was so impressed I can't stop showing people, so much for them being a surprise! Thank you HansonEllis you are going to make my day that bit extra special and I'm on the site now looking for more little touches. I have definitely recommended this site to other bride to be's and will no doubt use you in the future.

Kelly


Jayne writes from England

I just wanted to say how pleased I am with the favors that I ordered. They are just beautiful. I was a little worried
about buying them on the internet let alone coming from another country!!
but they arrived very quickly and in perfect condition.

Thank you very much Jayne.


Michael and Ieesha writes

After looking everywhere for something to give your guest at your reception we ran across HansonEllis.com. The customer service was wonderful and my package got to my home faster than ever. I am very pleased with this company and will continue to order things from them. The Shot Glasses we ordered were beautiful. My guest is still talking about the product I ordered. Thank you HansonEllis for making the perfect day in my life flawless.

Michael And Ieesha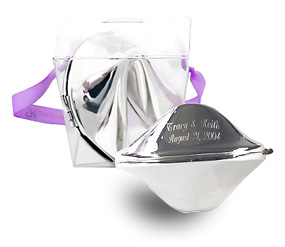 Sarah writes from California, U.S.

Dear Hanson Ellis,

My sister and I have loved working with you! You have the largest selection of unique and affordable gifts! Your website is the EASIEST to navigate, your items are high quality, and your staff is friendly and knowledgable! Your gifts personalized all of our events and I look forward to working with you when I get married! I highly recommend you to my friends, especially because you accommodate people with small orders. I suggest HansonEllis for birthdays, corporate events, anniversary parties, holiday parties and of course weddings!

Thank you Hanson Ellis,
Sarah Kelly
of Seal Beach, California


Tim writes from Indiana, U.S.

The mini-adirondack chairs are perfect business card holders for my custom Adirondack chair business. Glad my wife came across your company.

Thanks,
Tim Bledsoe


Erika writes from Malta

I want to thank you for the excellent service. I order a large number of tiger clam shells and they arrived on time and more importantly intact. Also when needed, hansonellis staff was always available and offered great support. I definitely recommend them.

Erika D.


Kim writes from California

Oh my goodness - your company is amazing! I needed a personalized gift ASAP to take to a wedding overseas and I could only keep my fingers crossed that my order might be fulfilled in three weeks. You delivered the item in less than half that time. Also, the item itself was exquisitely engraved in every detail and unexpectedly wrapped in a gift box. Having this beautiful gift in hand early allowed me to concentrate on other details for the happy
event. Thank you for so carefully and quickly responding to my order!

Kim Esser
Los Angeles, CA


Simone writes from San Juan

My wedding took place in January and I ordered from HansonEllis some
beautiful silver plated, personalized heart mirrors, they were packaged
great and worth every cent! Not forgetting customer service, exceptional!!

Kudos to HansonEllis, makes me wish I could get married all over again :-)

Simone Brooker- Roach
San Juan, Trinidad


Syreeta writes from Pennsylvania

Hi Tracy,

Thank you for all of your help!!! The bottle invitations look AWESOME and they are perfect for my beach wedding. My mom was thinking I should have ordered a few additional ones for mementos. I just want to extend a special thank you for your speedy service and your pleasant attitude.

Thanks a Bunch,
Syreeta


Maria writes from London, U.K.

Hello HansonEllis,

I received my order yesterday, and I am really pleased with everything. The rope that's attached to the bells, are the same I'll be putting around the cake, so everything will be perfectly matched: the butterflies are beautiful also.

Thank you again,
Maria Leslie


Jaime and James writes from Florida

Just wanted to take a few minutes and write how happy we are with our wedding favors. Personalized glass hearts with our names and wedding day on cover. We enquired a few bumps along the way but Katrina in customer service was a delight to work with and she came through with flying colors. Honest, prompt and polite customer service, wonderful company to work with. I have recommended you to a couple of friends getting married this year and I will not forget you in the future. Thanks for wonderful service and products.

Jamie and James


Noreen writes from California, U.S.

What can I say. You have made my daughter's wedding and my special day a wonderful event. I truly appreciate your great customer service and you going the extra mile to insure everything was perfect. Your favors were beautifully made and added an elegant touch to the tables. I am very impressed and I will be a repeat customer for life.

Sincerely yours,
Noreen J.


Joan writes from Kentucky, U.S.

I cannot tell you how very pleased I am with the silver fortune cookie you inscribed and delivered to me!

My thanks!!!
Joan Baldwin


Jean writes from New Mexico, U.S.

Your pillow soaps (linen scented) are TERRIFIC! I bought 5 to use for myself and was very impressed with the quality! Thanks...I'll be ordering more in the future...

Jean Saunders


Janice writes from California, U.S.

Your customer service has been exceptional!!!!!! I will be referring you whole heartedly to all of my friends and family!!...

Janice Pestana


Sandra writes from Massachusetts

I purchased 125 silver wedding bells for our wedding reception -- we had the guests ring them while we danced our first song and each time they wanted us to kiss !!! It was sooo romantic!!!!! The bells were personalized to make them extra special and guests took them home for use as Christmas ornaments.... thank you Hanson Ellis.

Sandra Smith


Cindy writes from New Jersey

I received my invitation bottles today and I LOVE THEM. Thank you so much for getting them to me so quickly. I will definitely think of you for any additional wedding favors we will need.

Thanks again....
Cindy


Judith writes from Hawaii

I searched all over for a classy and sophisticated favor fit for a bride and groom that are no longer in their 30's. All I found was plastic, cheesy, and poorly made favors. I found the perfect wedding favor in your teacups/saucer w/ teabag favor. It arrived so quickly and the packaging was so elegant, I ended up ordering more. HansonEllis had the BEST quality and selection! I will definitely order more things from your company, and recommend it to friends.

Judith


Elaine writes from the U.K.

Hi,

I received my order of chocolate boxes this morning, only a small order for you I expect. I just had to tell you how happy I am with them, they are just soo sweet, perfect. Thank you soo much, the children at my wedding will love them.

Kind regards,
Elaine Phillips


Beth writes from Illinois

I recently had a destination wedding in South Padre Island Texas. I currently live in Illinois. Just before the wedding I discovered HansonEllis and ordered some personalized items with a small hope they would reach Texas in time. I was pleasantly surprised when everything arrived correctly and in plenty of time! Thanks for your excellent service!


Lynn writes from California

Hi,

I just want to tell you how much I appreciate the quickness with which you filled my order. You were so accommodating and it arrived today. Thank you for taking one of the worries out of the event. I will definitely recommend your company to anyone else getting married. You made my life a lot easier.!

Lynn Robinson
Los Gatos, CA


More Customer Testimonials...

To Our Valued Customer

We understand the importance of your special event. Our goal is to make your timeless moment a day to cherish and remember. I would like to thank our value customers who made HansonEllis.com one of the Best Wedding Sites today (Bride Magazine). If you would like to send us your testimonial, please email it to wedding@hansonellis.com Thank You!