History

HansonEllis began because America sought after innovative and high-quality products for their special event. Whether you are having your special wedding, corporate event, birthday party, holiday get together, or any other special occasions, HansonEllis can help you find the perfect product. We have done the search for you! After years of collecting fresh ideas and inspiring products around the world, you will find popular and in style trends all in one place. Our personalized collection of unique gifts and crafted favors are uniquely personalized to catch that magical moment on your special day. Personalize it with the bride's/groom's name, company logo, a special message, and date to make it exclusive for your private event. "We translate your DREAM EVENT INTO REALITY!"

Mission

Our passion to deliver innovative and quality products to customers has kept our vision to maintain high standards and excellent value. We continue to develop first-rate relationships with our customers, which has been the foundation for our success.

Our Associates

We are committed to provide outstanding level of knowledge, service, and assistance to our customers. It's these day-to-day relationships that energize our team to meet your expectations.

Online Catalog

HansonEllis continue to add new products to our online website for the latest trends. If you are looking for something unique and creative, you are at the right place. We have handcrafted favors and unique personalized gifts that will match your event. Need something different for your special event and/or company promotion? We have many relationships with thousands of manufactures and suppliers to provide you exactly what you need . Just let us know what you are looking for and our team will find what you are looking for.

Why give a Special Gift to thank them graciously?

Thank You, Merci, Arigatou, Gracias, Xie-Xie...

Gratitude is a universal emotion, people of different cultures, backgrounds, and beliefs can understand no matter what language it is expressed in. This sentiment is experienced at momentous events in our life. A wedding celebration is special event connecting two people and their families in holy matrimony. Planning a wedding is indeed no task for the feeble minded, so for those that help the Bride and Groom do all the leg work or just simply being present at each event deserves a big Thank You.

How might one ask, do you give thanks and make a lasting impression on your guest? The simple answer is with a Favor. For those that are not familiar with this word, the wedding favor is a gift, a small token of appreciation for guest to treasure and remember your wedding day. This word is also interchangeably referred to as keepsakes, giveaways, or bomboniere. It is recommended to order wedding favors at least a couple of months before the wedding date to ensure that there is plenty of time left to order more if the guest list grows longer.

Wedding favors have been around for a very long time, we can trace its roots back to the Italians where the infamous sugarcoated candies called Jordan Almonds made its symbolic presence. The almond which naturally has a bittersweet taste, representing life and the sugarcoating on the exterior brings forth anticipation of sweetness that life also has to offer. Jordan Almonds are not just colored hard shelled candies that seem to pop up in weddings but they are symbolic confections of married life and the journey that lies ahead. Read More...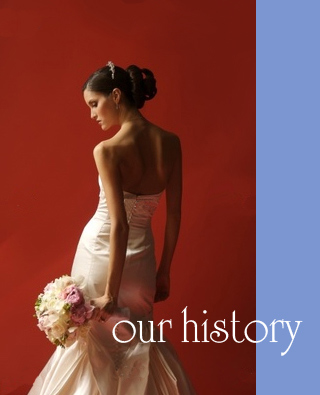 Editor's Pick for Wedding Favors!

Bride's Magazine selected HansonEllis.com (formerly OnlineFavors.com) as one of the BEST WEDDING WEB SITES.

Finding the perfect little keepsake for your guests, in the quantity that you need, can be difficult when shopping in stores. But wedding favors and the Internet are a match made in heaven. Not sure what you want to give? Simply start browsing for ideas galore.

Click on Do-It-Yourself to select a color, container, and filling that you assemble, or try Buy It Now for ready-made favors.

written by Bride's Magazine editors



The Plain Dealer Bridal Planner

Why settle for ordinary favors when there's a choice? HansonEllis was recently featured in The Plain Dealer's Bridal Planner as one of the top 5 choices for unique wedding favors. The Plain Dealer is Ohio's largest daily newspaper and is rank among the top 20 U.S. newspapers in circulation.



Daily Breeze Newspaper

Our first-rate relationship with online customers is parallel with our offline customers. HansonEllis passion for excellent service and innovative products achieved high recognition by one of the largest Newspaper in South Bay, California (2004). The Daily Breeze is published by The Copley Press, Inc, which is among the largest newspaper group in the country.



Read More Media Press